Magento 1.3: PHP Developer's Guide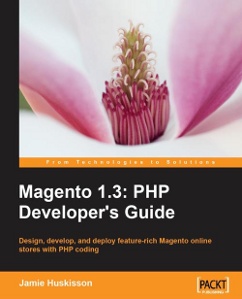 Magento is a great ecommerce platform that is creating a revolution in the ecommerce world. It has been my pleasure to be involved with it from day 1, although I must admit that there has been a shortage of documentation for developers like me. As a result I'm very glad that there is a new Magento book published that is specifically aimed at developers - Magento 1.3: PHP Developer's Guide.
I'm hoping that my copy will arrive in the post today! As soon as I have had a chance to have a good look at it I will report back with my first impressions. After I have finished reading it I am planning to write up a full review.
Does anyone else have a copy? What were your impressions?